Aluminium alloy 7050 is a high-strength alloy commonly used in aerospace applications. In powder form, aluminium alloy 7050 offers unique advantages for additive manufacturing and powder metallurgy. This article provides an in-depth look at aluminium alloy 7050 powder, including its properties, applications, and processing methods.
An Introduction to Aluminium Alloy 7050
Aluminium alloy 7050, also known as AA7050, belongs to the 7xxx series of aluminium alloys. It contains zinc, magnesium, copper, zirconium and other alloying elements that give it superior strength compared to more conventional alloys like 6061.
The main alloying elements in 7050 aluminium are:
Zinc: Up to 6.2%
Magnesium: 2.0-2.6%
Copper: 1.7-2.4%
Zirconium: 0.08-0.15%
Small amounts of iron, silicon, manganese and titanium may also be present.
The combination of these alloying elements enables aluminium 7050 to achieve an ultimate tensile strength of 530-570 MPa in the T6 temper. It also has excellent stress corrosion cracking resistance compared to other 7xxx alloys.
Some key properties of aluminium 7050 include:
High strength-to-weight ratio
Good fracture toughness
Excellent fatigue resistance
Good corrosion resistance
High thermal conductivity
Good machinability
The strength of 7050 aluminium comes close to many steels while still retaining the lightweight nature of aluminium. This makes it an ideal choice for structural aerospace applications aimed at weight savings.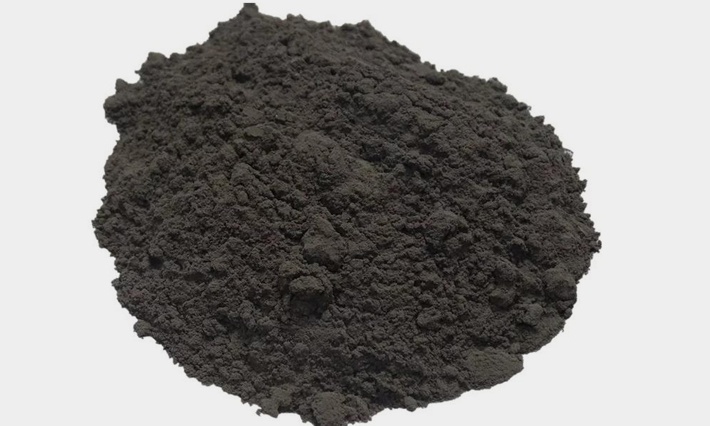 Applications of Aluminium Alloy 7050
The exceptional strength and damage tolerance characteristics of 7050 aluminium make it well-suited for the following applications:
Aerospace Structures
The highest strength tempers of 7050 aluminium like T7451 and T7651 are widely used in aircraft structural parts such as wing skins, ribs, spars and frames. Its combination of lightness and strength help reduce overall aircraft weight.
Components like bulkheads, fuselage skins and landing gear parts also utilize 7050 aluminium. It can withstand the repeated loads experienced during aircraft operation.
Aerospace Fittings
7050-T7451 aluminium is used to make high-strength fittings for aerospace systems. This includes fittings for hydraulics, fuel, pneumatics, and other components.
The alloy offers an alternative to titanium while still providing the required mechanical performance. It allows engineers to reduce part costs and manufacturing complexity.
Motorcycle and Bicycle Frames
The lightweight nature and good fatigue resistance of aluminium 7050 has seen it being used in premium motorcycle and bicycle frames. Brands like Cannondale use 7050 alloy tubes to construct frames for competitive cycling.
The alloy provides a frame that is both lightweight and capable of handling the repeated stresses of pedalling and road vibration. The advanced alloy enables improved acceleration, climbing ability and handling.
Automotive Chassis and Suspension Parts
Aluminium 7050 is sometimes employed in performance automotive applications where reducing unsprung weight is a priority. This includes suspension arms, hubs, knuckles and other chassis components.
The alloy's strength allows thinner, lighter sections to be used. It also withstands the loads and vibrations experienced by suspension parts over millions of cycles.
Marine and Nuclear Applications
The excellent stress corrosion cracking resistance of 7050 aluminium makes it useful for marine hardware and nuclear plant equipment. It can reliably perform in the corrosive salt water and radioactive environments common in these industries.
Additive Manufacturing
As a powder, aluminium 7050 is ideal for additive manufacturing techniques like selective laser melting (SLM) and electron beam melting (EBM). It enables complex, lightweight 7050 parts to be 3D printed for aerospace and other applications.
The fine uniform powder particles promote good flowability, spreadability and metallurgical quality in the final printed components.
Properties of 7050 Aluminium Alloy
Understanding the properties of AA7050 is important when considering it for structural applications:
Strength
In peak aged tempers like T7651, 7050 aluminium has an ultimate tensile strength of around 570 MPa and yield strength of 505 MPa. This is significantly higher than 6061-T6 which has ultimate and yield strengths of 310 MPa and 275 MPa respectively.
The strength of 7050 alloy plate can reduce slightly during welding due to localized softening in the heat affected zone. Proper welding procedures are used to minimize this effect.
Toughness
Aluminium 7050 maintains reasonably good toughness for an aluminium alloy, but does not match the levels of other common alloys like 5083 and 5454. Thicker sections will be more notch-sensitive.
Increased strength levels also correlate with reduced toughness. So 7050-T7651 will have lower toughness than 7050-T7451.
Fatigue Strength
A key advantage of aluminium 7050 is its excellent fatigue strength. It has superior resistance to cyclic loads compared to other 7xxx alloys. This gives it better damage tolerance and a long service life.
Fine grain microstructures and shot peening are employed to further improve the fatigue performance of finished 7050 parts. The alloy is able to withstand more than 500,000 fatigue stress cycles in aerospace applications.
Fracture Toughness
7050 aluminium possesses reasonably good fracture toughness thanks to crack-tip blunting mechanisms. Values of 35-40 MPa√m are typical for thicker plate sections.
Again, this level of fracture toughness is still lower than 5xxx series alloys which can achieve fracture toughness levels above 60 MPa√m.
Corrosion Resistance
In the peak-aged T7 tempers, aluminium 7050 provides good exfoliation and stress corrosion cracking (SCC) resistance. It outperforms other 7xxx alloys in this regard.
It relies on copper and zirconium in solid solution to improve SCC resistance. Good processing is important to properly redistribute these elements.
General corrosion resistance in 7050 is moderate. Cladding with high purity aluminium or anodizing are used to improve corrosion performance where needed.
Weldability
The weldability of 7050 aluminium is considered fair using gas metal arc welding (GMAW) or gas tungsten arc welding (GTAW). Weld strength typically reaches 60-80% of the base metal.
Care needs to be taken around potential distortion and the formation of cracks in the heat affected zone during welding. Preheating is recommended to slow the cooling rate.
Friction stir welding can also produce high-quality 7050 welds when suitably optimized. Post-weld heat treatment may be used to recover temper properties.
Thermal Conductivity
The thermal conductivity of aluminium 7050 is moderately high around 121 W/m.K, but lower than more pure 1xxx alloys. This supports heat dissipation in electronics and heat management applications.
Machinability
Aluminium 7050 has good machinability for a high-strength alloy, although it is still lower than 5xxx and 6xxx alloys. Appropriate tool selection and machining parameters are used to account for the higher strength.
Cutting tools require adequate toughness to withstand the high stresses generated during machining. Rigid machine setups are also important to avoid potential chatter issues.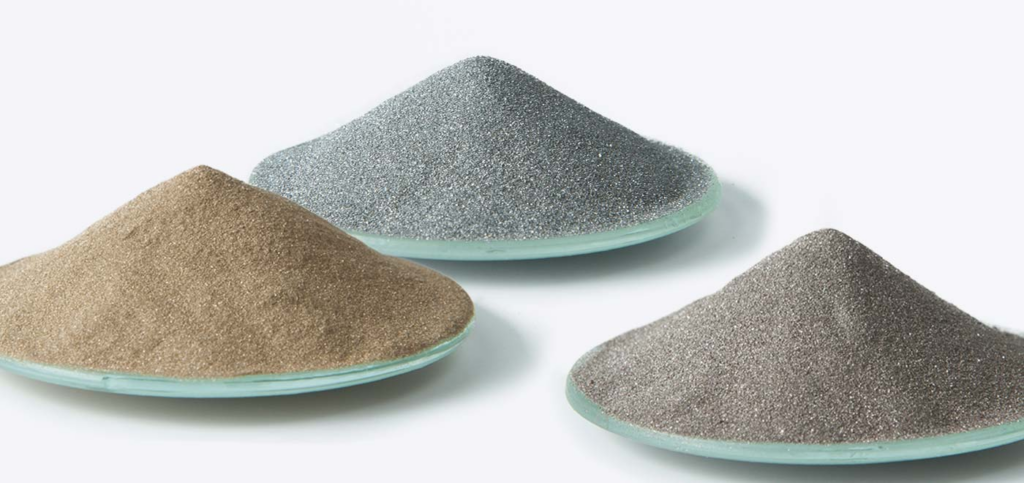 Tempers for 7050 Aluminium
To achieve optimal performance, 7050 aluminium is heat treated to different tempers depending on the application:
T7351 – This temper delivers medium to high strength with some ductility and toughness. Typical tensile strength levels are around 490 MPa.
T7451 – T7451 temper provides the highest strength while still retaining reasonable ductility and fracture toughness. Tensile strength reaches approximately 520 MPa.
T7651 – Maximum strength for damage tolerance critical applications is achieved using the T7651 temper. Tensile strength is elevated to around 570 MPa.
T736 – This temper is overaged to improve fracture toughness and corrosion resistance while reducing strength slightly. Tensile strength levels of approximately 400 MPa are attained with T736.
TheNums indicate the sequence of basic heat treatments:
7xxx = Solution heat treatment + quenching
3xx = Stretch after quenching
5x or 6x = Artificial aging
Stretching helps improve fracture toughness in the T7451 and T7651 tempers. The duration and temperature of aging controls the strength vs. toughness balance.
Processing of Aluminium Alloy 7050
To achieve the optimal balance of properties, aluminium alloy 7050 must be carefully processed through the following key steps:
Melting
Air melting is not recommended for 7050 alloy due to the high risk of oxidation and hydrogen pickup. Vacuum induction melting is predominantly used. High fluidity during casting is achieved with melt temperatures of around 750°C.
Degassing with argon or nitrogen is critical to minimize porosity. Melting under an inert cover gas further reduces hydrogen absorption.
Grain refiners like titanium and boron are added to improve as-cast grain structure. Zirconium may also be added to the melt to further enhance tensile properties.
Forming
The higher strength of 7050 aluminium means more power is required for hot working and forming processes. Temperatures in the range of 370-440°C are typically used.
Cooling should be rapid enough to achieve finer grains and optimum properties. But not too fast to avoid quench cracking. For plate production, a warm rolling finishing temperature above 260°C is recommended.
Extrusions also require sufficient heat during forming to avoid local weak spots associated with lower extrusion temperatures.
Solution Heat Treatment
Solution heat treatment dissolves soluble particles like CuAl2 and MgZn2 into solid solution. It is performed by heating 7050 aluminium to 465-485°C for around 1 hour before water quenching.
Slow heating and cooling rates are used to minimize distortion and thermal stresses during treatment. Quench modification with reduced cooling intensity may also be applied to minimize quench cracking.
Cold Working
The 7050 aluminium is often subject to 5-10% cold working between quenching and aging. This helps improve mechanical properties through cold work hardening and enhanced precipitate formation during age hardening.
Stretching is a common method of cold working 7050 products like plate and extrusions. Cold rolling can also be used for sheet and foil products.
Age Hardening
Age hardening is performed by heating 7050 to 121°C for 24 hours to achieve a T7 temper condition. Age temperatures can range from 100-150°C depending on the desired strength.
Higher age temperatures produce lower strength with improved stability and corrosion resistance. Multiple step aging can further enhance strength through precipitate optimization.
Straightening
The quenching and aging stages often produce warpage and distortion in 7050 aluminium parts. Straightening ensures components meet their final dimensional tolerances and surface finish requirements.
Stretch straightening is commonly used for extrusions and rolled sheet products. Plate sections may utilize press or roller leveling processes to correct distortions.
Microstructure of Aluminium Alloy 7050
The microstructure of aluminium 7050 consists of a matrix of aluminium alloyed with fine particles of secondary precipitates:
Micrograph of peak aged aluminium alloy 7050 showing fine precipitates (dark spots) within the aluminium matrix. Image Credit: ASTM International
The main precipitates include:
MgZn2 – This β′ phase precipitate makes the most substantial contribution to strengthening in 7050 aluminium. It forms as finely dispersed particles inside grains and along grain boundaries.
Al2CuMg – These T phase precipitates provide additional precipitation hardening. They form on dislocations and subgrain boundaries.
Al7Cu2Fe – Iron-containing Al7Cu2Fe particles act as nucleation sites for recrystallization during heat treatment. Some coarse Al7Cu2Fe phases will also be present.
Al3Zr – Al3Zr dispersoids are used to control grain structure. They restrict grain growth and recrystallization which helps maintain strength.
A fine, uniform grain structure supports achieving the required balance of strength, toughness and other mechanical properties. Grain sizes of around 25 μm are typical.
Powder Metallurgy Aluminium Alloy 7050
Atomization techniques can produce fine aluminium alloy 7050 powders suitable for additive manufacturing or powder compacting:
Gas Atomization
Inert gas atomization is the most common method of producing aluminium 7050 powder. High pressure nitrogen or argon gas is used to break up a molten metal stream into fine droplets.
The droplets rapidly solidify into spherical powder particles with a controlled particle size distribution. Gas atomized 7050 powder has a typical particle size range of 20-150 microns.
Plasma Atomization
Plasma atomization utilizes plasma gas to melt and atomize the alloy. It produces more spherical powders with a finer particle size range down to around 5-45 microns.
This improves powder flow and densification. But the powder is generally more expensive than gas atomized alternatives.
Mechanical Alloying
Elemental aluminium and alloying elements powders are mechanically alloyed to synthesize 7050 alloy powder with an even finer particle size.
High energy milling techniques are used to create a homogenous distribution of the alloying additions in the aluminium matrix. It enables nanostructured and amorphous 7050 powder synthesis.
Regardless of production method, high purity is critical for 7050 powder destined for additive manufacturing, metal injection molding or other powder metallurgy processes. Strict controls on oxygen and moisture levels in particular help avoid defects.
Proper powder handling, storage and atmosphere control is equally important to prevent powder contamination before use.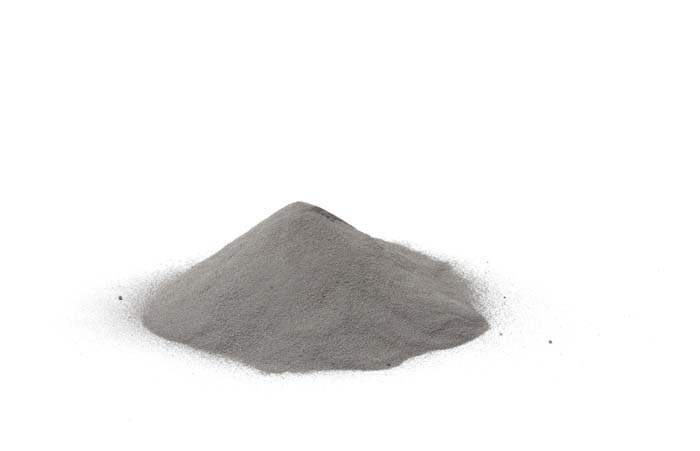 Additive Manufacturing with 7050 Aluminium
Aluminium alloy 7050 powder is increasingly used to 3D print lightweight, high-strength aerospace and defence components via powder bed fusion techniques.
Both selective laser melting (SLM) and electron beam melting (EBM) are able to process aluminium 7050 powder. The main considerations are:
Parameter Optimization
Machine parameters need optimization to achieve fully dense 7050 parts with the desired mechanical properties. This includes aspects like layer thickness, scan speed, beam power and hatch spacing.
Minimizing porosity while avoiding hot cracking and distortion requires balancing the heating and cooling effects during printing.
High Reflectivity
The polished, reflective surface of aluminium 7050 powder can reflect laser radiation during SLM rather than absorbing it effectively. Higher power densities and pre-roughening of each layer help offset this issue.
Oxidation
Oxide films on the powder particle surface must be broken up during melting to avoid entrapment in the final part. Otherwise these oxides will cause strength reductions.
Processing under inert atmosphere using argon or nitrogen minimizes oxidation.
Residual Stresses
Residual stresses from the localized heating and cooling cycles remain a problem during aluminium 7050 AM build processes. Careful optimization of support structures is required.
Post-production heat treatments can also help to relieve residual stresses in the printed part. Hot isostatic pressing (HIP) may additionally improve tensile properties by eliminating internal voids.
Applications of 7050 Aluminium Powder
In addition to additive manufacturing, aluminium 7050 powder also caters to:
Metal Injection Molding (MIM)
Alloy 7050 powder is suitable for metal injection molding to create net shape aerospace and defence components with high strength and precision.
Powder down to 5 microns or lower is preferred for MIM to achieve good mold flow and green part strength. Binder mixing, injection molding, debinding and sintering steps follow.
Powder Forging
7050 aluminium powder can undergo direct forging into near net shape parts. After compaction into a preform shape, closed-die forging creates complex, 3D components through controlled deformation.
Al-Zn-Mg-Cu powders aid flow and cohesion during compacting. The final forged microstructure exhibits fine, uniform grains and precipitates.
Thermal Spraying
Aluminium 7050 powder is applied as a coating material using thermal spray techniques like high velocity oxygen fuel (HVOF) spraying. This imparts a wear and corrosion resistant layer.
The coating offers lightweight protection for aluminium or magnesium components without altering their base properties.
Powder Welding
Specialized aluminium 7050 powder is utilized for powder welding processes aimed at repairing or adding material to aluminium parts. The technique produces metallurgically bonded deposits with similar strength to the base alloy.
Low temperature input avoids damage when welding heat sensitive aluminium components. The fine powder fills cracks and damaged areas.
Pyrotechnic Powders
Spherical 7050 aluminium powder with controlled particle size distribution serves as a fuel source in pyrotechnic compositions for flares, igniters and other devices.
The powder combusts readily at high temperatures when combined with suitable oxidizers. Minimum contamination by foreign particles is vital for pyrotechnic powders.
FAQ about Aluminium Alloy 7050 Powder
Q: What types of 7050 powder are available?
A: Gas atomized and plasma atomized 7050 aluminium powders are most common. Powder size ranges from around 5 microns to 150 microns. Spheroidal morphology and low oxygen content are typical. Custom particle size distributions can be produced.
Q: What precautions are needed when handling 7050 powder?
A: Exposure to air and moisture should be minimized to prevent oxidation and hydrogen absorption. Storage in sealed containers with desiccant is recommended. Proper grounding and explosion-proof environments may be required for flammable powders.
Q: What are some example applications of 7050 powder?
A: Key applications for 7050 aluminium powder include:
Additive manufacturing via SLM or EBM – To make aerospace and defence parts with complex geometries.
Metal injection molding – For small, high precision components like turbine blades.
Powder forging – Producing lightweight structural parts with integrated features.
Thermal spraying – As a protective coating for aluminium components.
Powder welding – To repair cracks or damage in aluminium aerospace parts.
Q: What is the typical chemical composition of 7050 aluminium alloy?
A: A typical composition is:
Zinc: 6.0-6.7%
Magnesium: 2.0-2.6%
Copper: 2.0-2.5%
Zirconium: 0.08-0.15%
Iron: 0.10% max
Silicon: 0.12% max
Manganese: 0.10% max
Titanium: 0.06% max
Chromium: 0.04% max
Other trace elements may also be present up to specified limits.
Q: What is the difference between 7050 and 7075 aluminium alloys?
A: The main differences are:
7050 has higher strength, up to 570 MPa vs. 510 MPa for 7075.
7050 offers better stress corrosion cracking resistance.
7050 contains zirconium for grain structure control.
7075 alloy has marginally better fracture toughness.
7075 is more widely used in slightly lower stress applications.