Shanghai Truer Industrial Development Co., Ltd
Gas atomization Powders Category:
Gas atomization, which is achieved in atomizing media of nitrogen, argon, or air, is a process dedicated to synthesis of high-quality metal powders with controlled particle sizes.
Gas atomization is very popular method to prepare the metal powders for applications on PM, MIM, AM(SLM/SEBM/DED,etc),HIP, etc.
Normally, there are two main processes – VIGA (Vacuum Induction melting Gas Atomization ) and EIGA (Electrode Induction melting Gas Atomization).
VIGA working principle is like:
1) Smelt the metals or alloys under inert gas protection or vacuum condition (reduce impurities);
2) Let the metal liquids flow into the crucible, then through its fluid-direction nozzle;
3) Atomize the metal liquids into amount of tiny droplets by high-pressure gas flow;
4) Solidify the tiny drops into spherical or near-spherical particles during falling down to the bottom of the atomizing chamber.
EIGA working princile is like:
1) Under vacuum or inert gas protection, the slowly rotating feedstock rod is heated by high frequency induction coil and melted inductively and continuously in the absence of crucible.
2) The molten falls free, flows into atomization system and is crushed into a large number of small liquid droplets by high pressure inert gas from atomizer spray plate.
3) Small liquid droplets are solidified into spherical granular powders during flight.
Feedstock doesn't contact with crucible and fluid limiting diversion tube, so it doesn't get pollution.
Gas atomization process have the following characteristics:
1) Good spherical degree
2) Low environmental pollution
3) Controlled oxygen content
4) Relative wide particle size distribution
5) Relative high fine powder yield
6) Satellites
7) Possible porosity in coarse powders
8) Easy mass production and high efficiency
9) Low cost
10) Low impurities (EIGA)
Contact to get free solution!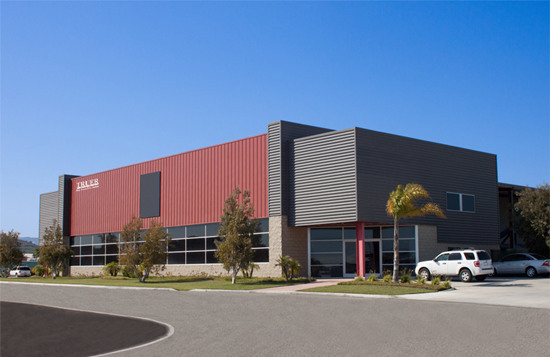 Shanghai Truer Industrial Development Co., Ltd. was established in 2009 and created the additive manufacturing business in 2019, which is dedicated to building integrating 3D printing powder making equipment and services, high quality 3D printing powders to help engineering applications of additive manufacturing.
The company not only provides professional selective electron beam melting (SEBM) technology and equipment, but also plasma rotating electrode process powder making (PREP) technology and equipment. We also have various grades of spherical metal powders, including TiNi, TiTa, TiAl, TiNbZr, CoCrMo and so on.