What is in738?
Inconel 738 (often referred to as in738) is a superalloy, which is a high-performance alloy that exhibits superior mechanical strength and resistance to high temperatures, corrosion, and oxidation. This unique blend of properties makes it particularly suitable for certain applications:
High-Temperature Resistance: One of the defining features of in738 is its ability to maintain its strength at extremely high temperatures.
Corrosion Resistance: In addition to its high-temperature strength, in738 is also resistant to a variety of corrosive environments, making it versatile for various applications.
Components in Jet Engines: The alloy's properties make it perfect for certain parts in jet engines where high temperatures are common.
| Property | Value |
| --- | --- |
| Melting Point | 1310°C – 1335°C |
| Density | 8.24 g/cm³ |
| Thermal Conductivity | 11.2 W/m·K |
The nickel content in in738 allows it to maintain its strength over a wide range of temperatures. It also contains other elements such as chromium, which provides resistance to oxidation and other forms of high-temperature corrosion, and aluminum, which allows the alloy to form a protective oxide layer.
Understanding in738 requires diving deep into its chemical composition and the microstructure. This superalloy has been enhanced over the years to meet the stringent demands of aerospace and energy industries, ensuring durability and longevity in challenging conditions.
How much does in738 cost?
Inconel 738, due to its specialized applications and the benefits it provides, often comes with a premium price. The cost, however, can vary based on several factors:
Market Demand: As with any commodity, the price of in738 can fluctuate based on supply and demand dynamics.
Quality: The purity and exact composition can significantly affect the price. Highly refined in738 tends to cost more.
Form: Whether you're purchasing in738 in bulk, as sheets, rods, or pre-made components can influence the price.
Manufacturer: Different manufacturers might have varying pricing strategies, and brand reputation can also play a role.
Here's a hypothetical table showcasing price ranges based on different forms of in738:
| Form | Price per kilogram (in USD) |
| --- | --- |
| Bulk | $40 – $60 |
| Sheets | $50 – $75 |
| Rods | $45 – $70 |
| Pre-made components | $80 – $120 |
It's essential to note that the prices mentioned are purely illustrative and can vary based on real-world market dynamics.
For industries heavily reliant on in738, like aerospace or energy production, the investment in this superalloy makes sense. The benefits of durability, high-temperature resistance, and corrosion resistance far outweigh the initial costs, especially when considering the potential financial repercussions of component failure in critical applications.
One of the biggest influencers of in738 pricing is the global nickel market. Nickel, being a primary component of in738, has its price dictated by mining outputs, global demand (especially from industries like electric vehicle battery production), and geopolitical factors.
For those considering purchasing in738, it might be worth consulting directly with manufacturers or suppliers for the most up-to-date pricing information. It's also beneficial to monitor the nickel market and consider long-term contracts if the price is expected to rise.
What are the types of in738?
Inconel 738 is a versatile superalloy, but its categorization might not be as straightforward as other materials. Typically, its 'types' would be based on its specific applications or forms rather than different grades. However, for understanding's sake, we can categorize in738 based on its forms or conditions:
Sheet and Plates: Used primarily in situations that require flat surfaces or can be molded into various shapes.
Rods and Bars: Employed when a more substantial and durable structure is needed, like support beams or fasteners.
Powder: Used in specialized manufacturing processes like powder metallurgy or 3D metal printing.
| Form | Typical Price Range (per kg) |
| --- | --- |
| Sheet & Plate | $50 – $75 |
| Rods & Bars | $45 – $70 |
| Powder | $60 – $85 |
It's worth noting that these 'types' of in738 are often subjected to further processing based on their end-use, which can also influence their properties and price.
Functions of in738
Inconel 738's distinct characteristics make it invaluable in various industries. Its primary functions stem from its superior physical and chemical properties:
Thermal Stability: One of the standout features of in738 is its resistance to degradation at high temperatures. This property is especially crucial in industries such as aerospace where materials are exposed to extreme temperatures.
Oxidation and Corrosion Resistance: in738 contains high chromium levels, making it highly resistant to oxidation and other corrosive elements, especially at elevated temperatures.
Creep Resistance: 'Creep' is a phenomenon where materials deform under mechanical stresses at high temperatures. in738's resistance to this makes it particularly valuable in high-load, high-temperature situations, like in turbine engines.
Weldability: Despite its high-performance characteristics, in738 maintains good weldability, allowing it to be used in complex constructions that require welding.
Fatigue Resistance: Under cyclical loading and unloading, materials can fail even when the stresses are below their yield point. in738 exhibits strong resistance to fatigue, making it ideal for dynamic applications where stresses change frequently.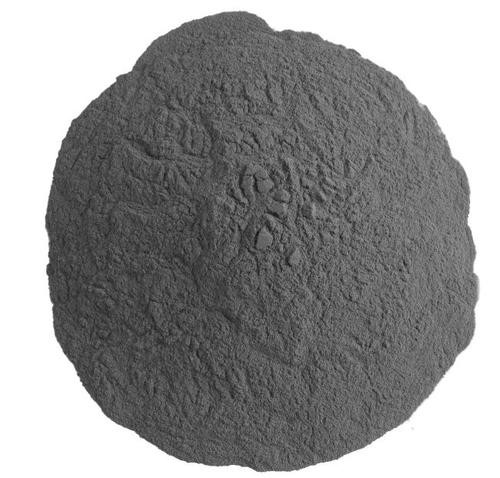 Applications of in738
The unique combination of mechanical strength, temperature resilience, and corrosion resistance makes in738 suitable for various critical applications:
Aerospace: Perhaps the most well-known application of in738 is in the aerospace industry. Here, the alloy is used in hot sections of jet engines, including combustors, turbine blades, and other components. These parts experience extreme temperatures and mechanical stresses, and in738's properties ensure they remain operational and safe.
Energy Production: In the energy sector, especially in gas turbines, in738 finds its place. Gas turbines, similar to jet engines, operate under high temperatures and pressures, making the material's properties pivotal. The alloy's resistance to 'creep' ensures that the turbine blades and other components retain their shape and function over extended periods.
Nuclear Reactors: Nuclear reactors, especially fast-breeder reactors, employ in738 due to its radiation resistance and high-temperature capabilities. It's used in various components, from reactor vessels to heat exchangers.
Chemical Processing: The chemical industry deals with a myriad of corrosive substances. Equipment like reactors, separators, and heat exchangers made with in738 ensures longevity and safety.
Automotive: With the rise of high-performance engines and turbochargers in the automotive industry, in738 has found its way into these applications. Its high-temperature resistance ensures that turbocharger blades and other components function efficiently.
Marine Applications: Marine environments are inherently corrosive due to the saltwater. Parts exposed to such conditions, especially in high-performance naval vessels, benefit from in738's corrosion resistance.
| Industry | Key Components using in738 |
| --- | --- |
| Aerospace | Combustors, Turbine Blades |
| Energy | Gas Turbine Blades, Seals |
| Nuclear | Reactor Vessels, Heat Exchangers |
| Chemical | Reactors, Separators |
| Automotive | Turbocharger Blades |
| Marine | Propulsion Components |
The price of in738, while relatively high, is justified by its performance in these critical applications. When you consider the potential costs associated with failures – both financial and in terms of safety – the investment in in738 becomes evident. As technologies continue to evolve and push the boundaries of what's possible, materials like in738 will be at the forefront, enabling these advancements.
How in738 Benefits You?
Inconel 738, commonly referred to as in738, isn't just a material for industrial magnates and aerospace giants. Its benefits reverberate through industries and products that touch everyday lives. Here's how this superalloy, directly or indirectly, brings advantages:
Safety: In critical sectors like aerospace, the use of in738 ensures that aircraft components, especially jet engine parts, remain functional under extreme conditions. This reliability translates into the safety of millions of passengers who trust aircraft to transport them.
Energy Efficiency: Gas turbines, which often utilize in738 for their parts, play a crucial role in energy production. The alloy's durability and resistance to high temperatures allow turbines to operate at higher efficiencies, which means more power with less fuel. This not only reduces costs but also minimizes carbon footprints.
Longevity and Durability: The initial cost of in738 might be higher compared to some other materials, but its long service life ensures that in the long run, industries save money. Replacing components less frequently reduces downtime and operational costs.
Versatility: One of the standout attributes of in738 is its resistance to various types of corrosive environments. This makes it invaluable in industries like chemical processing, where equipment often comes into contact with aggressive substances.
Environmental Impact: With the push towards greener technologies, the role of materials that can withstand high temperatures, like in738, becomes crucial. They enable the creation of equipment that operates at higher temperatures, thus achieving greater efficiencies and reduced emissions.
Economic Growth: As a critical material in various industries, the production, processing, and application of in738 generates jobs and drives economic growth in regions where its manufacturing and utilization are prominent.
Technological Advancements: Research into materials like in738 paves the way for technological advancements. Their unique properties challenge engineers and scientists to innovate, leading to breakthroughs in various sectors, from transportation to energy.
How to choose in738?
When considering in738 for any application, it's essential to ensure it meets the specific requirements of the task at hand. Here's a comprehensive guide on choosing the right type and quality:
Define the Application: Before delving into the specifics of in738, clearly define the application. Is it for a high-temperature environment? Will it be exposed to corrosive elements? The answers to these questions can guide the selection process.
Material Purity: Not all in738 is created equal. Depending on the manufacturer and the processing methods, the purity and exact composition can vary. For critical applications, it's crucial to ensure that the material has minimal impurities.
Physical Form: As discussed earlier, in738 comes in various forms, including sheets, rods, and powder. The application will dictate which form is best. For instance, turbine blades might be forged from rods, while certain aerospace components might require sheets.
Supplier Reputation: With a material as critical as in738, the reputation of the supplier or manufacturer matters. Ensure they have a track record of delivering high-quality in738 and can provide certifications or test results to back their claims.
Cost Considerations: While in738 is undeniably valuable, budgets can't be ignored. Get quotes from multiple suppliers and compare not just the per-unit cost but also the long-term value. For instance, a slightly more expensive but purer in738 might offer better longevity, making it more cost-effective in the long run.
Custom Requirements: Some applications might have unique requirements. It could be a specific alloy blend of in738 or a particular finish. Suppliers who offer customization and can work according to these specifications are invaluable.
When sourcing in738, it's also essential to consider logistical aspects. How quickly can the supplier deliver? Do they offer post-sale support? These factors, while seemingly secondary, can have a significant impact, especially in industries where downtime can be costly.
Best 10 in738 manufacturers
Inconel 738's niche but crucial role in various industries has led to several manufacturers specializing in its production. Here are ten leading global manufacturers known for their quality and reliability:
Special Metals Corporation: A US-based company, they are pioneers in nickel-based superalloys, with a reputation spanning decades.
ATI (Allegheny Technologies Incorporated): Another US-based giant, ATI has been at the forefront of specialty metals, including in738.
Haynes International: Known for their high-performance alloys, Haynes has a vast range of products, including in738 variants.
Carpenter Technology Corporation: Their expertise in specialty alloys makes them a go-to choice for many industries requiring in738.
Outokumpu: Based in Finland, this European powerhouse has a broad portfolio, including nickel alloys like in738.
Aperam: Originating from Europe, Aperam is a global player with a significant presence in the alloy market, serving industries from aerospace to energy.
Nippon Yakin Kogyo: Japan's expertise in metallurgy is well represented by companies like Nippon Yakin Kogyo, which has a range of superalloys including in738.
BAOSTEEL: China's BAOSTEEL is one of the world's largest steel and alloy producers, with in738 being part of their offering.
Posco: South Korea's steel giant, Posco, has diversified into producing superalloys like in738, serving both domestic and international markets.
VDM Metals: Based in Germany, VDM is known for its high-performance materials, with in738 being a notable product in their lineup.
| Rank | Manufacturer | Country of Origin |
| --- | --- | --- |
| 1 | Special Metals Corporation | USA |
| 2 | ATI | USA |
| 3 | Haynes International | USA |
| 4 | Carpenter Technology Corp. | USA |
| 5 | Outokumpu | Finland |
| 6 | Aperam | Europe |
| 7 | Nippon Yakin Kogyo | Japan |
| 8 | BAOSTEEL | China |
| 9 | Posco | South Korea |
| 10 | VDM Metals | Germany |
When choosing a manufacturer, it's essential to not just consider their reputation but also their capability to meet specific requirements, delivery timelines, and after-sales support.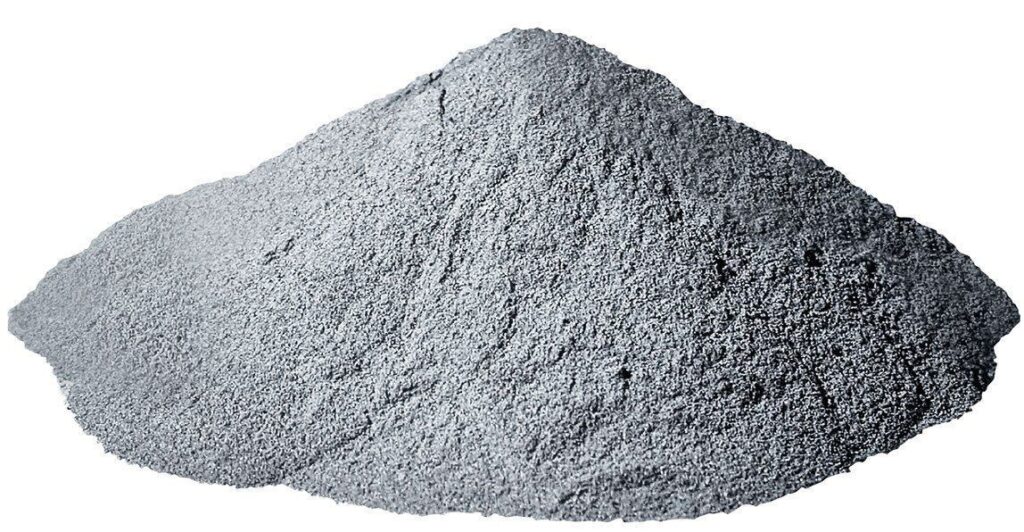 Where to buy in738?
In the globalized world of today, accessing specialized materials like in738 is more straightforward than ever. However, the challenge lies in sourcing high-quality, genuine in738. Below are some recommendations:
Direct from Manufacturers: As discussed previously, companies like Special Metals Corporation, ATI, and BAOSTEEL directly offer in738. Buying directly from manufacturers often ensures the highest quality and reliability.
Specialized Distributors: There are firms that focus on supplying superalloys and other high-performance materials. They source directly from manufacturers and cater to smaller buyers who might not need large, bulk quantities.
Online Platforms: Websites like Alibaba, ThomasNet, and Made-in-China connect buyers directly with manufacturers and distributors. However, due diligence is essential when using these platforms to avoid counterfeit or substandard products.
Local Suppliers: Depending on your region, there might be local suppliers or distributors of in738. They can provide the advantage of faster delivery times and localized support.
Trade Shows and Exhibitions: Events like the International Air & Space Fair (FIDAE) or the Paris Air Show often see manufacturers and distributors of superalloys showcasing their products. It's an opportunity to meet suppliers face-to-face and assess product quality.
Industry Associations: Joining associations related to metallurgy or specific industries that use in738 can be beneficial. They often have directories of suppliers or recommendations for buyers.
| Purchase Source | Pros | Cons |
| --- | --- | --- |
| Direct from Manufacturers | Guaranteed quality & support | Might require bulk purchase |
| Specialized Distributors | Variety & customization | Prices might be higher |
| Online Platforms | Wide selection & convenience | Due diligence required |
| Local Suppliers | Fast delivery & local support | Limited stock or variety |
| Trade Shows & Exhibitions | Direct interaction | Seasonal & might require travel |
| Industry Associations | Trusted recommendations | Membership might have costs/limits |
Product Advantages of Chinese in738
China, as a rapidly emerging global powerhouse in manufacturing and technology, brings unique advantages to its production of in738:
Economies of Scale: With vast production capacities, Chinese manufacturers can achieve economies of scale, making in738 more affordable without compromising on quality.
Advanced Technology: Contrary to dated perceptions, Chinese manufacturers employ cutting-edge technology in their production processes. This is evident in companies like BAOSTEEL and Shanghai Truer technology Co., Ltd.
Flexible Manufacturing: Chinese suppliers are known for their adaptability and flexibility, catering to specific customer requirements, be it in terms of alloy composition or form factor.
Robust Supply Chain: Proximity to raw materials and a well-established supply chain ensures consistent availability and reduced lead times.
R&D Investments: Chinese firms are investing heavily in research and development, constantly refining and improving in738's properties and potential applications.
Collaborative Approach: Chinese manufacturers, including Shanghai Truer technology Co., Ltd, often work closely with clients. Shanghai Truer, with its professional team, provides customers with personalized additive manufacturing solutions, driving technological advancement in 3D printing. Their dedication spans from testing to finished products, from professional customization to scalable manufacturing. Such collaborations ensure products that are tailored to specific industry needs, adding immense value through innovation.
Global Reach: Chinese companies have a global presence, ensuring they can serve clients irrespective of their geographical location. Their global reach is backed by efficient logistics, ensuring timely deliveries.
Quality Certifications: Reputable Chinese manufacturers maintain international quality certifications, ensuring their in738 meets global standards.
| Advantage | Description |
| --- | --- |
| Economies of Scale | Affordable pricing due to large-scale production. |
| Advanced Technology | Use of cutting-edge manufacturing tech. |
| Flexible Manufacturing | Customization based on specific requirements. |
| Robust Supply Chain | Consistent product availability and reduced lead times. |
| R&D Investments | Constant innovation and refinement of products. |
| Collaborative Approach | Tailored solutions like those provided by Shanghai Truer technology Co., Ltd. |
| Global Reach | Ability to serve clients worldwide with efficient logistics. |
| Quality Certifications | Assurance that the product meets international quality standards. |
Best Chinese in738 Supplier
In the vast world of superalloy suppliers, choosing the right one, especially in a manufacturing hub like China, can be a daunting task. Among the frontrunners, one name that stands out, especially in the realm of innovative manufacturing solutions, is Shanghai Truer technology Co., Ltd.
Technological Innovation: Shanghai Truer technology Co., Ltd is not just a supplier. They are at the cutting edge of technological innovation, particularly in additive manufacturing and 3D printing. Their commitment to pushing technological boundaries ensures that clients receive products that are at the forefront of industry advancements.
End-to-End Solutions: From testing phases to finished products, Shanghai Truer's holistic approach ensures quality at every stage. Their capabilities span from professional customization to large-scale manufacturing, catering to varied client needs.
Personalized Solutions: Their professional team works closely with clients to offer personalized manufacturing solutions. This ensures products that not only meet but exceed client expectations.
Industry Contribution: Beyond just manufacturing, Shanghai Truer technology Co., Ltd plays a pivotal role in promoting industry technology development and expanding 3D printing applications. Their work adds immense value, not just for individual clients but for the broader industry.
Global Presence: Shanghai Truer's solutions cater to a global clientele, reinforcing their position as a leading player in the in738 supply landscape.
| Company Attribute | Description |
| --- | --- |
| Technological Prowess | Leading in additive manufacturing and 3D printing innovations. |
| Comprehensive Services | Complete solutions from testing to finalized products. |
| Customization Capability | Tailored solutions based on client requirements. |
| Commitment to Industry Growth | Actively expanding the scope of 3D printing and promoting technological advancements in the sector. |
| Global Outreach | Serving clients across the globe with the same dedication and quality. |
FAQ
What is in738?
in738 is a nickel-based superalloy known for its exceptional resistance to high temperatures and corrosion, making it an ideal choice for aerospace and energy applications.
Why is in738 so expensive?
The cost of in738 is attributed to its unique alloying elements, advanced production processes, and its specialized applications in industries that demand high performance under extreme conditions.
Can in738 be 3D printed?
Yes, companies like Shanghai Truer technology Co., Ltd are pioneering additive manufacturing techniques to 3D print in738, opening up innovative applications and design possibilities.
What industries primarily use in738?
Key industries include aerospace, gas turbines, and energy sectors, particularly in components that require high thermal resistance and structural integrity.
How does in738 compare to other superalloys?
While there are many superalloys, in738 stands out for its balance of thermal resistance, corrosion resistance, and mechanical strength. Its composition makes it particularly suited for high-stress, high-temperature environments.
Is Chinese in738 of comparable quality to its Western counterparts?
Absolutely. Reputable Chinese manufacturers, like Shanghai Truer technology Co., Ltd, adhere to international quality standards and produce in738 that competes on a global scale.
How can I verify the authenticity of in738 I purchase?
Always buy from reputable suppliers or direct manufacturers. Request for quality certifications, conduct independent testing, and if possible, visit the manufacturing facility or seek referrals from trusted sources in the industry.